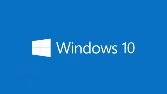 Windows 10 is now operating over 2 billion devices throughout the world. It was launched in 2015 as a free upgrade to Windows computers and tablets that were running Windows 7 or Windows 8/8.1.
It is different from all previous versions of Windows because it is now provided as a service that, in similar way to mobile phones and smaller devices, is updated twice each year.
It was designed at a time when Microsoft still produced Windows Phones, and initially the plan was that all Windows Apps would work across any Windows device, including computers, tablets, phones and hololens virtual reality headsets, with 'One Windows' operating system. Unfortunately with the closure of Microsoft's mobile phone business in 2019 that will no longer happen. Instead there are now two versions of Windows 10 that consumers have access to:
Original Windows 10 and new Windows 10 X.
Original Windows 10 will continue to power traditional desktop and laptop computers, 2:1 touch-screen devices with keyboards (such as the Surface Pro) and some heavy duty devices. Window 10 X is being developed to run smaller lower powered devices with smaller or split screens such as the forthcoming Surface Neo tablet.
In early 2020 Microsoft surprised the tech world by re-entering the mobile space by producing the Surface Duo which does not run Windows or Windows 10 X, instead it runs Android, the mobile operating system made by Google.
Over the years most people that use Windows have been familiar with clicking the START button at the bottom left of their screen to access the programs (apps) and services they regularly use.
Microsoft realised that many of the apps on the computer do not need to be visible all the time, and so developed large TILES that could be organised by the user to easily access the apps and services they use regularly. Initially many of the tiles provided live information from the apps, but this service is gradually being depreciated over time.
The other benefit of Tiles is that they are quite large and therefore are much easier to manage with fingers. (This follows on from Windows 8 which was designed as a touch-first operating system, but the changes from Windows 7 were so drastic that most people hated it.) Windows 10 combines the best of Windows 7 and 8 to provide a user interface that is accessible either by traditional mouse and keyboard/touchpad or by fingers or with a pen/stylus via Tablet Mode.

Windows 10 now includes a Light or Dark theme available from the personalisation section of the SETTINGS app.
The buttons may look a bit different now, but the START, browser, File Explorer and Mail buttons are in exactly the same place as they were in 2001.
A standard installation of Windows 10 (version 1909) includes START, Search, Cortana (assistant), TimeLine, Edge Browser, File Explorer, Microsoft Store (app and games store), and Mail on the bottom left edge of the Task Bar.
The middle of the task bar shows apps that are open. (If any of the apps that are pinned to the Task Bar such as Edge or Mail are open, a line shows underneath them until they are closed.)

The right of the task bar, as with all previous versions of Windows, allows quick access to internet connections and notifications about the system, but some features such as the date and time now linking to a fully usable calendar, and notifications being linked to an Action Centre make using Windows much more intuitive. than before.
#SeeTechMoreClearly provides the following support and assistance with Windows 10 Devices:
Tuition and support, in person, over the phone and remotely online

Help with setting up your Microsoft Account and linking it to other services to make the most out of Windows 10

Assistance with tweaking your system settings and Start Menu to match your needs

Support with investigating and resolving operating issues and problems

Setting up apps such as the Mail and Calendar app to manage multiple email accounts in one place and synchronising contacts via the People App

Configuring Edge browser to provide the best experience online and installing it on Android and iOS smart phones and tablets so that favourites, browsing history and settings are preserved across devices.

Advising on using File Explorer to manage documents and pictures on your computer and setting up OneDrive to make documents and photos available between connected Windows 10, Android and iOS devices.

Assisting with learning the features of the Photos App including managing your collection, picture editing and sharing, and video making and sharing.

Malware and virus removal and prevention (advising on using the built in protection that is now part of Windows)

Assistance with upgrading between different versions of Windows 10

Full upgrades from Windows 7 and restoration and conversion of older computers to Windows 10 for sale.

Advising on installing and setting up free alternatives to Microsoft Office (Word, Excel and PowerPoint)
Visits are available at no extra charge to addresses within 40 miles of our location near Wareham in Dorset, charged at £20.00 per hour, with set fees for half or full day sessions. Please enquire for services to other locations.
Remote assistance is available by telephone, or online via Skype, WhatsApp or remote controlled assistance for Windows Devices (requiring software to be installed,) charged at £10.00 per hour.


Contact Us